synchronous boost converter, SOT23-6, -0.3 V to 7 V, Load Disconnect During Shutdown
TPS61070DDCR absolute maximum ratings: (1)Input voltage range on SW, VOUT, VBAT, EN, FB: -0.3 V to 7 V; (2)Operating virtual junction temperature range, TJ: -40℃ to 150℃; (3)Storage temperature range Tstg: -65℃ to 150℃.
TPS61070DDCR features: (1)90% Efficient Synchronous Boost Converter: 75-mA Output Current at 3.3 V From 0.9-V Input, 150-mA Output Current at 3.3 V From 1.8-V Input; (2)Device Quiescent Current: 19 μA (Typ); (3)Input Voltage Range: 0.9 V to 5.5 V; (4)Adjustable Output Voltage Up to 5.5 V; (5)Power-Save Mode Version Available for Improved Efficiency at Low Output Power; (6)Load Disconnect During Shutdown; (7)Overtemperature Protection; (8)Small 6-Pin Thin SOT23 Package.
The TPS61070DDCR is a 90% efficient synchronous boost converter with 600-mA Switch. It provides a power supply solution for products powered by either a one-cell, Input two-cell, or three-cell alkaline, NiCd or NiMH, or one-cell Li-ion or Li-polymer battery. Output currents can go as high as 75 mA while using a single-cell alkaline, and discharge it down to 0.9 V. The TPS61070DDCR can also rail or a Li-ion battery. The boost converter is based on a fixed frequency, pulse-width-modulation (PWM) controller using a synchronous rectifier to obtain maximum efficiency. The applications of the TPS61070DDCR include Portable Audio Players, PDAs, Cellular Phones, Personal Medical Products, White LED Lighting.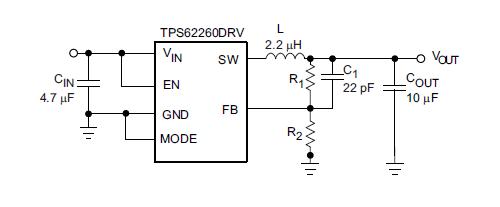 Detail more >>