The composite type thread protectors are strong enough to protect the thread of caing from damaging.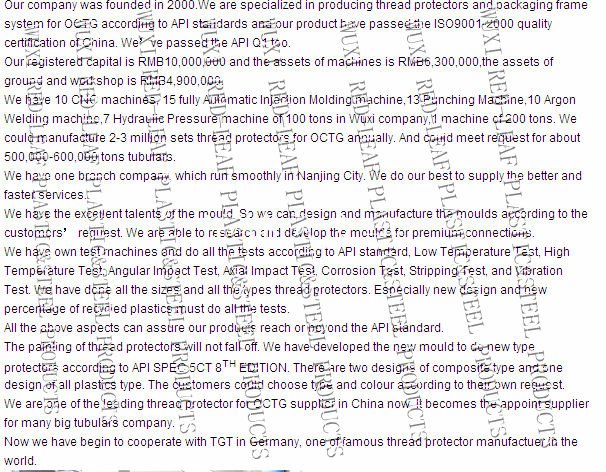 I. The protector protects thr threading on the end of pipes durin the transportation and manutention in and out the unit.
II. The composite typ thread protectors are in plastic,with an apparent matallic shell.
III. The characteristics are as follows:
1.Type of protector:Open,Closed,Driftable,Liftable,Plastic,Composite type
2.The type or threading(LTC,BTC,STC....)
Detail more >>